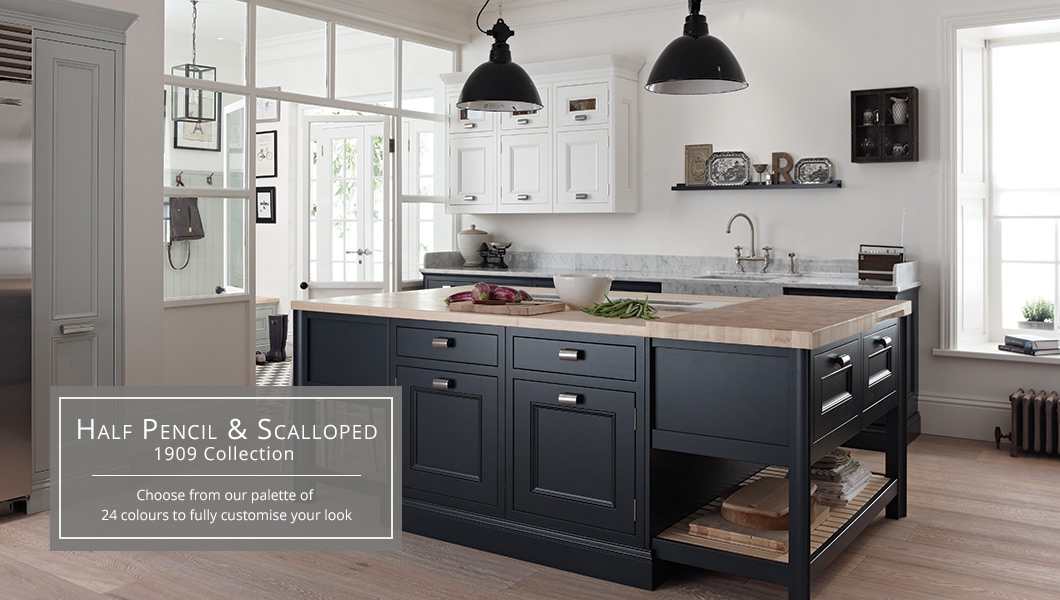 1909 Collection
Painted kitchens with balanced proportions & immaculate detailing
Designed in Britain, this beautiful collection of painted kitchens adapts flexibly to suit any style of home.
Craed from smooth grained timber, the doors are hand sprayed in your choice of 24 carefully selected colours. Drawers have solid oak sides and feature traditional dovetailed joints. The handles and classic butt hinges, all British-made, are available in your choice of chrome, nickel and pewter.
Available in 3 design styles, 1909 kitchens are graceful, but also extremely practical and built to the highest specification.